At Noorul Islam we adopt modern outlook towards educating our students. Learning is oriented through number of activities, projects, social service activities and variety of international programmes.
SCHOOL TIMING
All students must remain present at the prayer assembly. Students coming late will not be allowed to attend the school.
Students are required to reach the school at least 10 minutes before the assembly. Students, who are habitually late, take leave without permission, appear in unhygienic and improper uniform, and come without proper books and stationery are not tolerated. Strict action will be taken against all kind of indiscipline which may end in expulsion of the child from the school.

Students who are not availing the school transport will be allowed to go home only with an escort. An Escort Card will be issued to the parent of the pre-primary and primary classes which would be verified at the gate. The dispersal of the students should be completed within 30 minutes of the end of the school. The school will not have any responsibility if the escorts are late in reaching the school.
ATTENDANCE
It should be very clear to all students that absence from studies during normal school working is not acceptable. Minimum 80 % attendance is compulsory for each student to appear in examination. Long leave with information to school or without information will be marked absent and is highly discouraged. Long leave for any cause will be treated as breach of discipline and will be dealt accordingly by the Headmistress.
Absence without information for 2 weeks will result in expulsion of the child and will only be readmitted with the permission of the Headmistress on payment of readmission charges.
Leave on trivial matters such as birthday celebration, marriage and other similar reasons causes' disturbance and should be avoided.
In case of emergencies and sickness the parent should inform the school. The application for sick leave must be supported with the Medical Certificate, prescription of the doctor, test report or medical bills.
It must be noted that the attendance on the day before and after vacation is compulsory for both student and staff.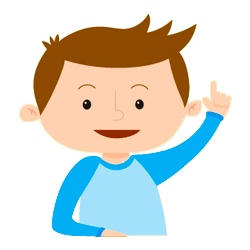 SICKNESS
Parents are advised not to send the student to school if he/she is sick or suffering from any communicable disease. Students falling sick will be provided First Aid at the school or may be referred to the Balrampur Hospital for expert medical care. Any expense incurred will be made good by the parents. Parents will be informed and will be asked to get the child back to home for proper care and rest. Students falling sick will be allowed to go home after the permission of the class teacher and headmistress who will make a sick note in the diary. Pupils who are sent home because of their sickness during school hours will be marked absent for that day.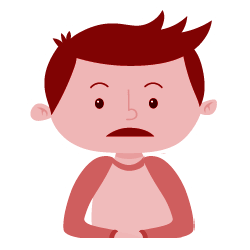 EXAMINATION AND INTERNAL ASSESSMENTS
Unit tests
Practical
Projects
Activity based learning
Examination
The examinations are conducted to judge the progress of students through written and oral test. However focus is to evaluate the competency, knowledge and the skill levels of the students by involving them in discussion, debate and other knowledge based activities.

The class room teaching alone is not sufficient to build, nurture and shape the inherent skills, effective communication, confidence and ability to take initiative and responsibility.

There is no regular routine examination at the primary levels. The primary classes follow a process of continuous evaluation on the basis of the work done in school and follow up done at home. At the end of academic year the evaluation grades are given to students based on teacher's own continuous observation of the students.

The Academic year is divided in to two session. At the end of first session Half Yearly Examination are conducted and at the end of the second session Annual examination are conducted. The evaluation of performance is based on the total marks obtained in term test as well as in the two examination. Students must obtain 40% marks to pass in an examination.

Promotion to the next class is not denied to any student up to Class 8 according to the Government Policy of Completion of Elementary Education.

To appear in examination the student must have 80 % attendance and clear all dues of the school.

The planning and execution of project require student's efforts and teachers inputs. The topics are selected based on class room teaching, current topics and future plans. Planning the assignment, collection of data and compilation requires individual effort and guidance by the teacher. The projects optimize the existing potential skills and develop process of thinking and imaginations of students. The dates of submission of projects will be announced by the respective class teacher.
CO – CURRICULAR ACTIVITIES
Class room teaching and completion of syllabus alone are not sufficient for the development of a balance personality. Each students is an individual and should be treated as such. The hidden talents come out prominently when they are tested for performance which require physical fitness, mental alertness, team work, creativity and competition.

The students are encourage to participate in inter house competition in elocution, debate, quiz, recitation, writing, group discussion, art and craft etc.

School celebrate days of national importance with active participation of the students and staff.

As life of Prophet Muhammad ﷺ is a source of inspiration for this school we want to develop a special bond between his teaching and character of each student and member of staff. A week full of activities is devoted to know his life and teaching so that our life should be in accordance with our creator.

School offers PT drill, exercise and various sport under the guidance of trained teachers.
FEE SCHEDULE FOR 2020 – 2021
*Add Rs. 2000/- as admission fee for New admission.
*Add Rs. 2000/- as admission fee for New admission.
*Add Rs. 3000/- as admission fee for New admission.
Please Note:
All Fee is payable for the entire academic session of 12 months. Fee will be collected in 8 instalments as shown in the chart. No separate notice will be given to parents for depositing fee. Parents are requested to be very particular and responsible regarding payment of fee on time.
Fee will be accepted by online payment using school app or website www.ninschool.com, or by cash at school counter.
Fee will be accepted from 1st to 15th of every month. The name of the student will be struck off the rolls if fee is delayed by 2 months. Re admission may be granted after charging Rs. 200 as re – admission Fee.
Fee due for a particular month will not be accepted in parts.
Fee once deposited will be not be refunded in any case.
Students will not be allowed to appear in examination if fee is not paid.